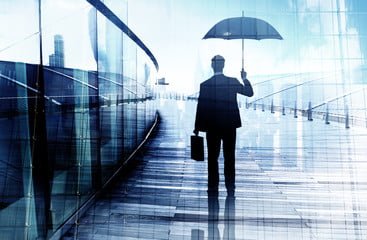 While 2/3 of American CFOs see the storm clouds gathering of another recession within the next 18 months, almost 87% say the recession will strike by the first quarter of 2021. Even though the timing is off, one thing is clear: American CFOs are warning the public to prepare for another recession.
According to the latest Duke CFO Global Business Outlook Survey, released Wednesday, 67% of those surveyed predicted the U.S. economy would be in recession by the third quarter of 2020, and 84% believe a recession will have begun by the first quarter of 2021.  The survey generated responses from more than 1,500 chief financial officers, including 469 from North America, and additionally showed that thirty-eight percent of respondents predicted a recession by the first quarter of next year.
John Graham, finance professor the Fuqua School of Business at Duke University and director of the survey, told MarketWatch that while CFOs are not quite as pessimistic as they were three months ago, it is unusual in the history of the survey for such a large share of respondents to predict a recession just 16 months from now.
"The recession predictions are closer than usual, with a greater magnitude" of respondents indicating recession fears of an economic meltdown, Graham said. Last quarter's survey showed a greater degree of pessimism, with nearly half of respondents predicting a recession by the end of 2019. But that's to be expected as consumer confidence rose slightly.
Graham also said that there is a very clear trend of deteriorating optimism among American CFOs, as the share of executives surveyed who have grown more optimistic about the U.S. economy has fallen from 53.3% a year ago to 24.1% today. And their pessimism surrounding the economy is well deserved.
We are in a credit bubble the likes of which the world have never seen. One wrong move, one small ripple could make a massive tsunami that could quickly spiral out of control impoverishing millions, if not billions around the globe. Consider beginning to prepare now for what so many people already know is inevitable.
The Prepper's Blueprint will walk even the beginner through how to prepare for any situation that arises. Financial preparation is easy enough, but it's difficult at the same time.  Paying off your debts is the best way to survive and even thrive during an economy that's melting down around you – especially since the globe is in a debt bubble of apocalyptic proportions.
"If we have learned one thing studying the history of disasters, it is this: those who are prepared have a better chance at survival than those who are not." -Tess Pennington, The Prepper's Blueprint