This article was contributed by Future Money Trends.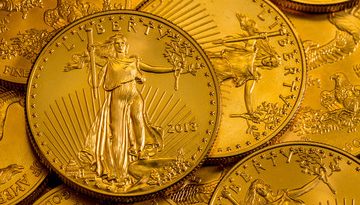 I love skiing. Since 2010, I've visited the European Alps and have enjoyed the slopes of Austria, Italy, France, and Switzerland. I've also tasted the powder of Whistler (Canada), Colorado, and Utah (U.S.A.) and have recently been looking at options for this upcoming January 2021, if restrictions allow travel.
In Switzerland, one famous little skiing village is called Davos. It's the Monaco of the Alps since the parking lots are filled with Bentleys, Porsches, Range Rovers, and Ferraris. Every year, the World Economic Forum meets there. Do you know what the theme is for the meeting that's just a few months away?
Take a look:
I'm not sure whether you got the memo or not but the elites of this world apparently want a reset, and that includes you.
The world has changed and the most dangerous thing one can think is that it hasn't or that the changes don't apply to them. FutureMoneyTrends.com is built on studying just that: trends, so what is true today could be totally wrong tomorrow; the key is to adapt.
2020 has shown that being stubborn, full of self-pride, and unable to exhibit flexibility can cost one a fortune in the markets, bring them to their knees (emotionally), and could cause them to not be themselves and act like a nervous wreck in the presence of others, and this year isn't over yet…
In fact, we're nine days away from seeing a very dividing moment for Americans, one that could distance Republicans and Democrats even further – the elections.
Because of the way both candidates are portrayed in the media, neither of them get any respect from their detractors.
It's a difficult task governing 330 million citizens where half of them think you're incompetent while the other half, believe you're a genius.
Why have traders been exiting gold, then? If so much uncertainty is right ahead of us, what's the logic?
Markets believe that the stimulus checks aren't coming; not yet, at least. It seems that the $1.8tn package the Republicans want and the $2.2tn one the Democrats are pushing for won't be able to be bridged in time (before November 3rd).
No free money equals less of a reason to bet on gold for now…
Therefore, gold has downside potential and we believe that the gold bulls haven't been spooked enough to head for the exits yet, but $100 skimmed off the top would probably do it, sending the metal to $1,820/ounce.
Zooming out, though, you get the birds-eye view of the big picture, and it tells us that while traders like to trade in and out of this sector on a monthly basis, the most reliable trend in finance, which is the DOW/GOLD RATIO, is clearly showing that in September 2018, gold started a new bull market.
If you look at the 20-year bear market of the 1980s and 1990s, you'll notice that within it, there were several mini bull markets as well. It could be that we're in a time like this now and that this bull market isn't going to last for a full decade, but rather that it has only a couple of years in it.
Conclusion:
This isn't a time to bet big. It's actually much better to wait for the price to hit $2,000 again – even surpassing its August all-time high of $2,089 – before firing the bazookas.
A new all-time high will confirm the strength of this bull market, in our opinion.
I leave you with this chart, which might tell you how I'm personally feeling about the sustainability of the valuations of the stocks that Robinhood "investors" are betting on.
What's amazing is that thousands of companies are still down -20% to -80% from where they were in February, yet instead of seeing mean reversion of those, the retail crowd is going for the companies whose present valuations would require 20 years of non-stop growth to justify themselves.
Get real, people!
No company is worth 100-times earnings or 200-times sales…