This article was originally published by Daisy Luther at The Organic Prepper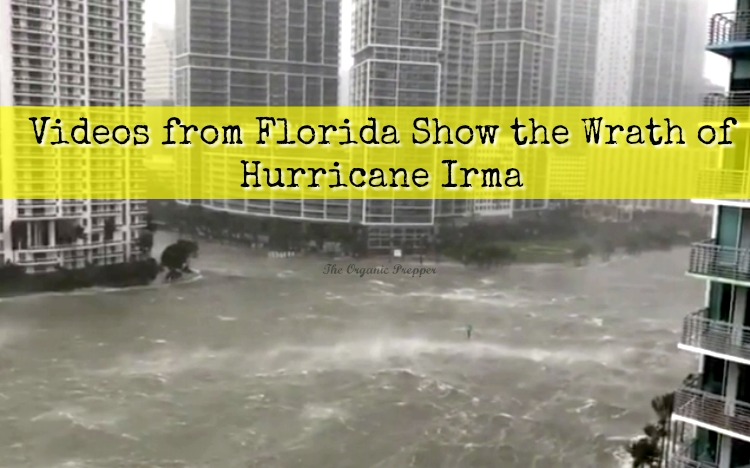 If a picture is worth a thousand words, then a video is worth a million. Below you'll see videos from different parts of Florida that show you the true wrath of Hurricane Irma.
Irma first made landfall in the Florida Keys as a Category 4 hurricane. The second landfall occurred as a Category 3 on Marco Island.
In some positive news, Irma lost power over night and was been downgraded to a Category 1 by the time it hit Tampa and St. Petersburg.
Millions of Floridians are without power. (Last night it was estimated that 7 million people were in a blackout.) Florida Power and Light has said that the restoration will be a "slow and dangerous process that could take weeks." (source)
Key West
The storm also pulled the water away from Key Largo.
Naples
Marco Island
(Umm…why is that guy out there with his motorcycle?)
Tampa
Irma also drained Tampa Bay.
Miami
Updates to come…
I'll be adding more videos throughout the day.
The danger isn't over yet, even though the Hurricane has been downgraded. A CNN meteorologist tells us what to expect:
Irma is moving up through Florida Monday morning, said CNN meteorologist Taylor Ward. The storm will weaken as it travels over land. The storm's eye will move through southern Georgia by Monday afternoon. There is the potential for hurricane-force winds of at least 74 mph in northern Florida and southern Georgia, Ward said, and tropical-storm-force winds of least 35 mph will be felt in the Atlanta metropolitan area later.

By late Monday, the storm will reach northern Alabama but the impact will be felt well in advance because of its size, Ward said. There is also the threat of tornadoes in southeast Georgia and coastal South Carolina, Ward said.

The storm is expected to move on to western Tennessee by late Tuesday, Ward said.

"While the worst is over for southern Florida, the flood and wind threat will continue for portions of northern Florida, Georgia, Alabama and Southern Carolina," he said. (source)
For those affected by the hurricane and power outages, the following links may help:
For those of you suffering, please know that our hearts are with you.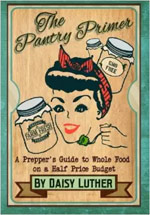 Please feel free to share any information from this article in part or in full, giving credit to the author and including a link to The Organic Prepper and the following bio.
Daisy Luther is the author of The Pantry Primer: A Prepper's Guide To Whole Food on a Half Price Budget.  Her website, The Organic Prepper, offers information on healthy prepping, including premium nutritional choices, general wellness and non-tech solutions. You can follow Daisy on Facebook and Twitter, and you can email her at [email protected]