This article was originally published by Michael Snyder at The Economic Collapse Blog.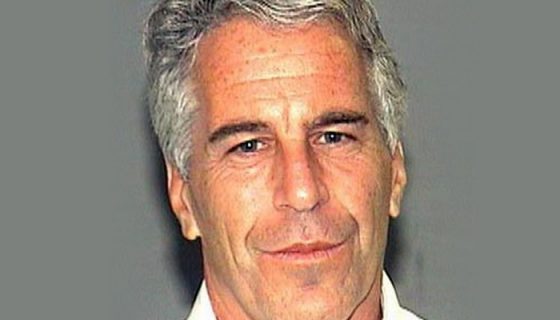 Was there a conspiracy to kill Jeffrey Epstein?  Over the past 24 hours, the mainstream media has been full of stories about the various "conspiracy theories" that have sprung up around Jeffrey Epstein's death.  And of course the term "conspiracy theory" has essentially become a shorthand way for the mainstream media to dismiss any explanation that does not fit with the "official" interpretation of a particular news event.
So far, the mainstream media is pushing the narrative that Jeffrey Epstein's death was a "suicide" even though we don't actually have any evidence that this is true yet.  Perhaps when we finally get the autopsy results things will become clearer, but then again they might not.  In any event, it has been quite remarkable to see how big names from across the political spectrum have been responding to Epstein's death.  Many of them are demanding an investigation into what happened, and quite a few of them already seem convinced that his death was definitely not a "suicide".
If Epstein's death was not a suicide, then there almost certainly had to have been more than one person involved.
And if more than one person was involved, that would fit the legal definition of a "conspiracy".
According to Cornell Law School, a "conspiracy" exists when there is an "agreement between two or more people to commit an illegal act, along with an intent to achieve the agreement's goal."
Wealthy and powerful people work together to commit illegal acts all the time.  If you don't believe that, then you need to wake up and learn how the world really works.  Only time will tell if Jeffrey Epstein's death was the result of a "conspiracy", but right now a lot of prominent individuals are questioning the official narrative.  The following are 10 quotes from big names across the political spectrum that are suspicious about the cause of Epstein's death…
Alexandria Ocasio-Cortez: "We need answers. Lots of them."
U.S. Representative Matt Gaetz: "Chairman @RepJerryNadler should prioritize a Judiciary investigation into how Jeffrey Epstein died in federal custody (in Nadler's own neighborhood!) over the Kavanaugh confirmation (which already happened), and the Russia hoax (which never happened)."
Joe Scarborough: "A guy who had information that would have destroyed rich and powerful men's lives ends up dead in his jail cell. How predictably…Russian."
Lou Dobbs: "Dead Men Tell No Tales. Jeffrey Epstein found dead in Manhattan jail cell; multiple reports claim death by suicide #MAGA #AmericaFirst #Dobbs"
U.S. Representative Al Green: "The suicide of Mr. Epstein is an impossibility. When an impossibility occurs involving powerful people and possible criminality there must be an investigation to end speculation. Because the public has a right to know, I'm calling for a congressional investigation. #JefferyEpstein"
Rudy Giuliani: "What does the word watch mean in the phrase suicide Watch? Who was watching? What does camera show? It is inconceivable Epstein could have hung himself if there was a suicide Watch? Follow the motives."
Harlan Z. Hill: "Dead men tell no tales. Just as Jeffrey Epstein starts to name names, he decides to kill himself? Mkay. Totally believable."
Former U.S. Senator Claire McCaskill: "Something stinks to high heaven. How does someone on suicide watch hang himself with no intervention? Impossible. Unless….."
Paul Krugman: "If we were living in a paranoid fantasy universe, I would be very suspicious about the Epstein suicide, even about whether it was really suicide. And you know what? The Epstein case itself shows that we *are* kind of living in a paranoid fantasy universe."
Attorney General William Barr: "I was appalled to learn that Jeffrey Epstein was found dead early this morning from an apparent suicide while in federal custody. Mr. Epstein's death raises serious questions that must be answered. In addition to the FBI's investigation, I have consulted with the Inspector General who is opening an investigation into the circumstances of Mr. Epstein's death."
President Trump also jumped into this debate when he retweeted something that a conservative comedian named Terrence K. Williams had posted.
Died of SUICIDE on 24/7 SUICIDE WATCH ? Yeah right! How does that happen#JefferyEpstein had information on Bill Clinton & now he's dead

I see #TrumpBodyCount trending but we know who did this!

RT if you're not Surprised#EpsteinSuicide #ClintonBodyCount #ClintonCrimeFamily pic.twitter.com/Y9tGAWaAxX

— Terrence K. Williams (@w_terrence) August 10, 2019
But to me, there was one quote that stood out above all the quotes that I have shared with you so far.
The New York Post interviewed a former inmate of the Metropolitan Correction Center in lower Manhattan, and according to that inmate it would have literally been impossible for Epstein to kill himself…
There's no way that man could have killed himself. I've done too much time in those units. It's an impossibility.

Between the floor and the ceiling is like eight or nine feet. There's no way for you to connect to anything.

You have sheets, but they're paper level, not strong enough. He was 200 pounds — it would never happen.
You can read the rest of his account right here.  After reading that account, I was certainly persuaded that it was extremely unlikely that Epstein would have been able to kill himself.
Of course, it is always possible that Epstein could have died from natural causes, but it is probably much more likely that he was killed to protect wealthy and powerful people that Epstein could have testified against.
I am sorry if this doesn't fit with your view of the world, but the truth is that we live in a society that is saturated with evil.  That has been true since the very beginning, and human nature hasn't changed.
Hopefully there will be an investigation into what happened, and hopefully, the truth will come out.  But I am certainly not optimistic, and the mainstream media will undoubtedly do their best to cover up this entire sordid affair.
Michael Snyder is the author of several books including, Living A Life That Really Matters
. Deep inside all of us is a yearning to live a life that is filled with meaning and purpose. We all want to feel good about our lives, and we all want something to look forward to when we get out of bed in the morning. As little children, we were filled with hopes and dreams for the future, but for so many of us, those dreams have long since faded. Instead, many of us drag ourselves through life feeling down, depressed and defeated. In this book, Michael Snyder is going to share with you what he has learned about living an overflowing life. We were designed to love, to laugh, to discover, to create and to live lives that are filled with passion. Unfortunately, so many of us have bought into lies that have enabled the enemy to steal all of that from us.