This article was contributed by James Davis with Future Money Trends.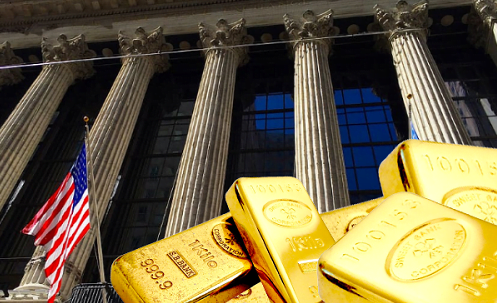 Pump gasoline in the tank because this is GOING TO BE a long, winding road until we RESUME NORMALCY.
We had the chance to LOAD UP at the lows when the rest of the world was selling, acting AS CONTRARIANS should, picking up stocks at 30%-50% BELOW their February highs before the FED launched the bazookas, but most of the rebound impact is now BEHIND US; time to lock gains on these short-term, FED-induced profits.
Many BLUE-CHIP names are up as much as 100%, with some EVEN MORE than that.
I expect MUCH MORE stimulus to come from Washington, which is going to need to SUCK-UP to voters by mailing FRESH CASH doses, which is the perfect form of bribery right before Americans need to cast their votes. I expect MUCH MORE from the Federal Reserve, which aims to OVERSHOOT in its support, not the other way around.
As you can see, the MARKET REBOUND has been the FASTEST EVER, so let's all get real on what can realistically happen next: we forecast that stocks will TRADE IN A RANGE.
While the markets CHURN, the authorities will burn through CASH faster than a DEGENERATE GAMBLER at a Las Vegas high-stakes roulette table:
Nearly $1 trillion in relief for state and local governments is COOKING UP!
A second round of HELICOPTER MONEY INJECTION of $1,200 per person is planned, with up to $6,000 per household.
$175B in AID to help people with rent, mortgage, and utility bills.
These three are just the TIP OF THE ICEBERG!
Each of the two parties is looking to BUY YOUR VOTE with huge bailouts, paid for by none other than your own future self.
You can't have it BOTH WAYS. Running giant deficits, which aren't adding ONE IOTA to productivity, will bring about a KNEE-JERK REACTION from gold and mining stocks.
The rest of 2020 will belong to gold.
I hope you bought tickets because this flight is going SUPERSONIC!
EXCLUSIVE REPORTS, Featured In This Article and in Others, Which Are Considered ESSENTIAL READING: