This article was contributed by Tom Beck of Portfolio Wealth Global.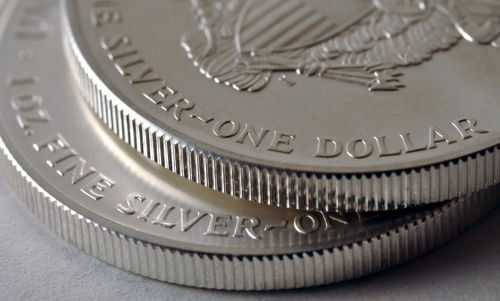 In 2008, I went on a rafting trip on Colorado's Green River. It was exhilarating and combined calm waters with LEVEL-4 rapids. We spent a total of four days on the river bank where guides would prepare our meals. When we approached these LEVEL-4 rapids, the guides would dock the rafts and walk to a nearby scoping point, in order to get a visual and to discuss how to row through the TREACHEROUS WATERS.
On one such occasion, my brother and I rowed AS HARD AS we could, since guides told us to pass a giant boulder from the right, but as hard as we tried, the current pulled us left. We escaped unharmed, fortunately, but it was a CLOSE CALL.
One of the guides, though, got stuck in a swirl; for over a minute, he fought the SUCTION MOTION of the waters, while the rest of the guides were YELLING AT HIM, motivating him to push his hardest. He escaped but was traumatized by the ordeal.
As you can see, the Federal Reserve saw the swirl that came at us in March this year, and it offered a line, sent a rescue boat and all but tried to whisk us out of danger, by simply ensuring stocks can't GO DOWN!
What comes next has a lot to do with the chart below. As you can see, the dollar index MOVES IN TANDEM with the DEFICIT/GDP ratio.
When the economy is slower and accumulates more debt than the growth of Corporate America can provide for, the dollar weakens.
We're entering exactly that kind of period. The markets are at all-time highs, but that doesn't really reflect GDP growth; it can't, since unemployment is SO HIGH.
Silver's ONE-DAY puke, which happened this week, is not indicative of any change in the landscape, in our view.
In fact, it only serves to show how much correlation there is between the dollar and silver.
Therefore, when you see this happening again, remember that big picture, which is that the dollar is in a BEAR MARKET.