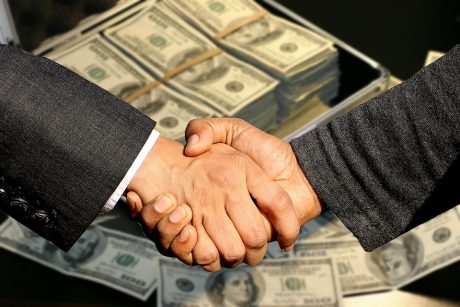 American consumers' sentiment has officially reached their tipping point.  It's time to brace for the impending recession.
Unfortunately, the news is dire. Consumer sentiment results from the University of Michigan Surveys of Consumers have crashed. The Consumer Sentiment Index posted its largest monthly decline in August 2019 (-8.6 points) since December 2012 (-9.8 points), according to the University of Michigan Surveys of Consumers. According to a report by Forbes, economic analysts had expected August to be fairly steady and smooth, but the mid-month preliminary results dramatically shook those expectations. Analysts, trusting those early readings, dropped their forecasts accordingly. However, the final results reported Friday, August 30, are even below those revisions.
Consumers have said they are concerned over the rise in prices for goods and services thanks to the trade war.
"The recent decline is due to negative references to tariffs, which were spontaneously mentioned by one-in-three consumers, he said. … Trump's tariff policies have been subject to repeated reversals amid threats of higher future tariffs.

"Such tactics may have some merit in negotiations with China but act to increase uncertainty and diminish consumer spending at home, Curtin said. Unlike the repeated tariff reversals, negative trends in consumer sentiment cannot be easily reversed."

"Overall buying attitudes toward appliances, home electronics and other household durables fell to their lowest level in five years, with net price references more negative than anytime since June 2008."

Despite lower interest rates, vehicle and home buying attitudes declined on balance in the August survey. –Forbes
Morgan Stanley: The Fed's Interest Rate Cut Will NOT Stop A Recession
If you have not yet begun to prepare for an economic recession, now would be a great time to start. Especially considering the one small piece of positive news is not all that great. TheU.S. Bureau of Economic Analysis (BEA) report said: "optimistic US consumers boost spending 0.6% in July." But that's terrible news when considering wages grew at a meager .1%, a number below what spending grew by.
The Next Economic Crisis' Fuel: Americans Over-Burdened By Debt
If consumer spending declines, the economy will surely face a recession. However, consumer spending will have to decline at some point, considering most Americans are already tapped out financially.
https://www.shtfplan.com/headline-news/debt-crisis-americans-are-tapped-out-cannot-take-on-more-debt_04102019
Prepare For An Economic Emergency Or Recession