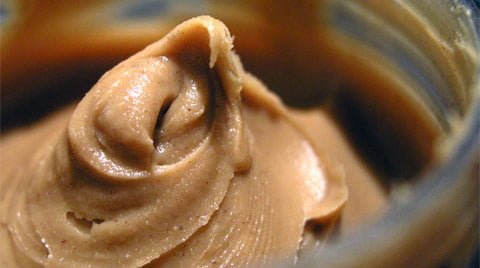 After having risen over 30% in just the last year, peanut crop damage is forcing wholesalers and grocery store retail chains to raise the price of this prepper staple as much as 40% in the next two weeks:
Another hot, dry summer has devastated this year's peanut crop, sending prices for the legume skyrocketing and forcing peanut-butter brands including J.M. Smucker Co.'s Jif, Unilever NV's Skippy and ConAgra Foods Inc.'s Peter Pan into startling price increases.

Wholesale prices for big-selling Jif are going up 30% starting in November, while Peter Pan will raise prices as much as 24% in a couple weeks. Unilever wouldn't comment on its pricing plans, but a spokesman for Wegmans Food Markets, the closely held supermarket chain in the Northeast U.S., said wholesale prices for all brands it carries, including Skippy, are 30% to 35% higher than a year ago.

Kraft Foods Inc., which launched Planters peanut butter in June, is raising prices 40% on Oct. 31, a spokeswoman said.

…

As with any crop, the challenges facing peanut farmers begin and end with the weather. In Georgia, the leading U.S. peanut producing state, the planting season was the driest in memory for John Harrell, a sixth-generation peanut farmer in Whigham, Ga. Peanuts, typically planted between mid-April and the beginning of June, had to wait until several weeks after that for any rains, he said.

"I don't remember a year that you didn't catch a shower or had so little moisture in the ground to get the seed up," said Mr. Harrell, age 56. "It was dry about as deep as you can dig down."

Source: Wall Street Journal (Cached Version)
If wholesale prices are rising 25% to 40% by November 1 of this year, it will only be a matter of time until grocery retailers will be forced to pass those costs on to consumers.
The crunch will affect the 90% of U.S. households that consume peanut butter — Americans eat about 1.5 million pounds of peanut products annually. The industry, according to the National Peanut Board, contributes more than $4 billion to the domestic economy each year.

High prices are expected to trickle down to consumers soon.

Source: Los Angeles Times
While the larger manufacturers are feeling the crunch, they still have the ability to buy peanuts in mega-bulk quantities, as opposed to smaller producers who don't have similar access. This means that smaller brands may eventually see even larger cost increases, which may significantly impact the price of dehydrated peanut products often found in the reserve food closets of preppers.