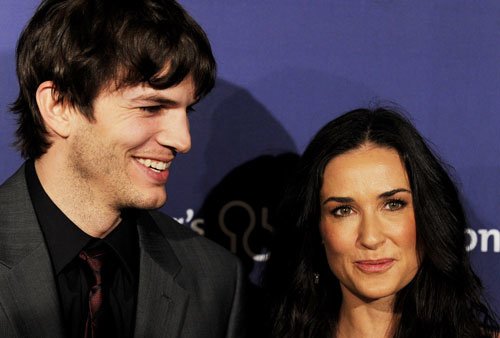 Emergency preparedness is not limited to just tin foil hat wearing survivalists in the middle of the wilderness or fear mongering bloggers and alternative media types – actor Ashton Kutcher, in an interview for the February 2011 Men's Fitness issue, discusses his views on the possibilities of collapse and the end of the world as we know it:
On a massive world-crushing event happening in his lifetime:

"It won't take very much, I'm telling you. It will not take much for people to hit the panic button. The amount of convenience that people rely on based on electricity alone. You start taking out electricity and satellites, and people are going to lose their noodle. People don't have maps anymore. People use their iPhones or GPS systems, so if there's no electricity, nobody has maps."

On losing power last Christmas:

"It was 20 below zero. I got my guns out. We made a fire. We went to the grocery store, and the doors were open because they're all electronic. People were rolling in and out, clearing out the shelves."

On the training he puts his body through:

Ashton enjoys runs at Runyon Canyon near his Los Angeles home, as well as hour of hot Bikram yoga. He is also learning Krav Maga, which is a combat technique used by the Israeli army and by special elite forces around the world.

On why he puts in the effort:

"All of my physical fitness regimen is completely tailored around the end of day. I stay fit for no other reason than to save the people I care about."

Source: Just Jared , Huffington Post , Before It's News
We're thrilled to hear that Mr. Kutcher has gone prepper. We suspect that few in Hollywood, like the rest of the nation, realize how susceptible we are as a society to various threats – be they natural or man made.
It really would not take much for the entire system as we have come to know it to come tumbling down.
Economic meltdown, solar flare, EMP attack, nuke detonations, ice age, asteroid, take your pick.
There are plenty of reasons to be prepared for the worst – and if the worst doesn't happy, you can live out the rest of your life in peace.
As successful an actor that Ashton Kutcher is, we can only guess at the cool preparedness goodies and bug out plans he has at his disposal. Being the good prepper that he seems to be, he's likely not at liberty to extensively discuss his plans in the event the SHTF, but if we had to guess we suspect he has multiple locations, likely in various places around the globe, stocked with food, water, weapons, tools, energy reserves, alternative energy equipment, medical supplies, razor wire, and precious metals.
Though most preppers out there may not have the Federal Reserve Note resources that Mr. Kutcher has, it is still possible to be prepared if a mega-disaster were to ever happen. Preparedness, as Ashton describes in the Men's Fitness interview, is more of a lifestyle than anything else. Working daily, over time, to achieve one's goals is the best action plan one could have. Some days that may include heading down to the range to maintain your shooting skills. Other days me be taken up with self defense training class. Weekends might include skills development – learning how to do things like canning food, sewing, machining, carpentry, radio communications, or tinkering with alternative energy devices. All the while, when finances allow, you may be acquiring many of the aforementioned hard assets.
Being and staying ready is a process and it takes time, as well as commitment. But, if it hits the fan, the time, energy and money spent will be well worth it.