The data is in, and it's irrefutable: the market for plant-based meat is forecast to grow to $450 billion and make up a quarter of the $1.8 trillion meat market by 2040 (it's currently only $5 billion), according to consulting firm Kearney, which also sees animal protein peaking in 2025.
An investment now could yield powerful profits because the plant-based food industry is clearly poised to grow exponentially. However, not all businesses in the market are the same.
A business with the greatest potential in the coming years won't be the current market leader, but rather a small public company that has the hallmarks of a disruptor in the plant-based protein category. To start, it will have not just one, but multiple revenue streams, along with established e-commerce and home delivery presence.
The company would need to have strong, seasoned management (at least five years of true, deep experience in their respective fields). This greatly increases the probability of the business succeeding. Most of them don't fit this description; I'd guesstimate that at least 70% of emerging growth companies in the public market (those with market caps less than $200 million) don't have seasoned management.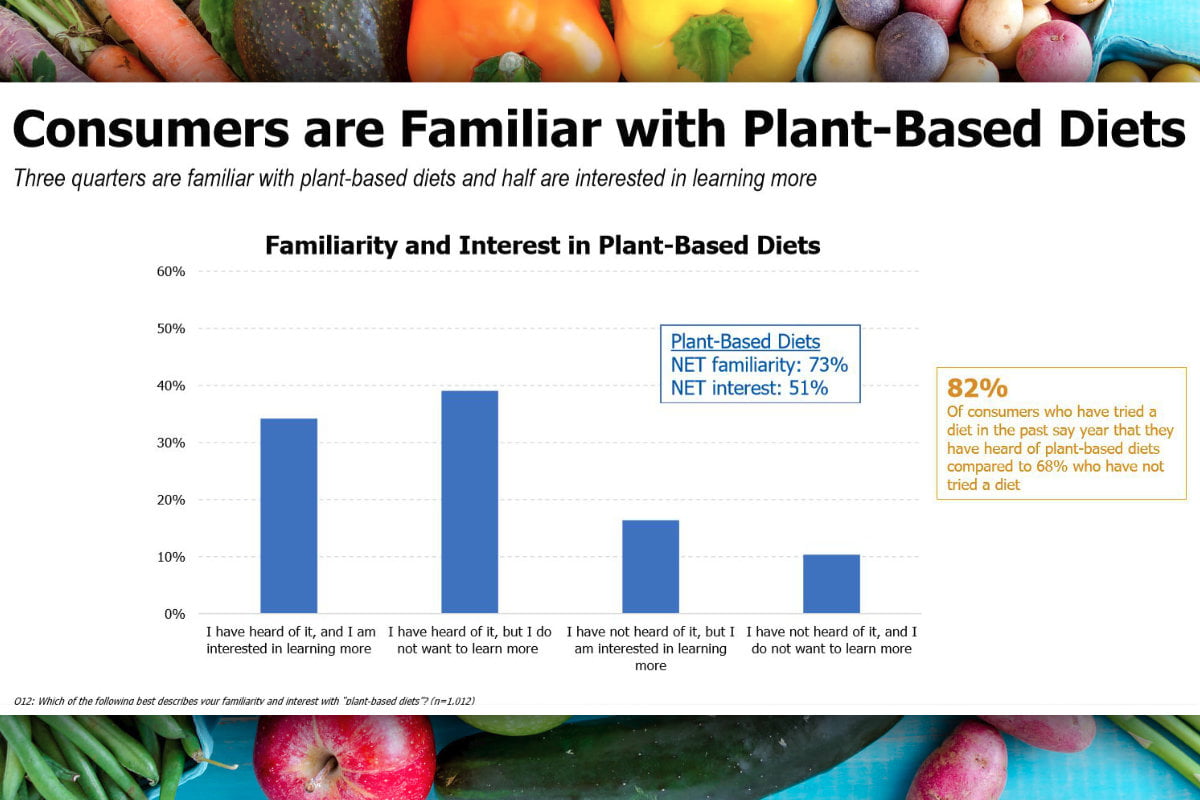 Courtesy: meatpoultry.com
It has to be in a growth industry, and we've shown just how fast and far the plant-based protein market will grow.
Plus, the right company should have differentiated products: complementary products that surround the plant-based burger on the plate, as well as various, unique, high-quality appetizers and powder-based cheeses.
Finally, a non-dilutive capital structure is essential. I won't recommend a company in any category if it dilutes the value of its stock by printing up too many shares. Few shares (supply) tied to greater demand over time equals an appreciating stock price, and the stock can then be used as currency for acquisitions or securing top-tier talent.
Not only will this disciplined approach and the resulting increase in the share price benefit shareholders and investors, but the units can also be used as currency to acquire other companies by the company, which takes the strain off their treasury since you don't have to deplete their capital.
Think about it: if a company goes public with 16 million shares outstanding, it will fare better (if all other elements are relatively equal) than a company that has 50 or 75 million shares outstanding with the same amount of demand for their shares. It's as simple as supply and demand.

The rare business that checks all of these boxes is known as Boosh Plant-Based Brands Inc. (CSE: VEGI, OTC: VGGIF), a Canadian company that's creating and distributing plant-based, nutritionally balanced frozen meals to grocery outlets throughout Canada.
In terms of disciplined capital structure, it doesn't get any better than this. On May 27, 2021, Boosh completed its IPO with only 16 million units outstanding. Of the 16 million, 4 million are owned by the founders, with those shares escrowed and only able to be sold over 3 years (10% at IPO and 15% every six months thereafter).
Additionally, 2 million shares are for original family and friends who provided pre-IPO financing. Those shares can only be sold 1/16th per month for 16 months. The remainder is just 10 million shares.
As far as seasoned management is concerned, Boosh is easily at the top of my list. The executives include CEO and Chairman Jim Pakulis, who has over three decades of experience working with public and private entrepreneurial companies, and director and CFO Maria Hussaini, a CPA with extensive financial reporting, assurance, and tax experience.
When it comes to generating income streams, Boosh has at least four of them:
Organic growth: Boosh is already in approximately 400 grocery stores throughout Canada. This was accomplished through sales efforts from the founder and president, Connie Marples, Boosh's Canadian food broker, and with UNFI, arguably the largest natural food distributor in North America.
However, until recently, Boosh didn't have a sales force. This has changed over the past 90 days since it has built a five-person sales and marketing team. There are approximately 15,000 grocery stores in Canada, and Boosh's goal is to be in as many as possible.
Acquisitions: Starting in the spring of 2021, Boosh has acquired two plant-based, uniquely positioned companies, Vegan Canteen and Salt Spring Harvest. Vegan Canteen specializes in creating plant-based powder cheese. Salt Spring specializes in producing a line of végé-pâté, as well as vegan and seed-based spreadable dips.
In September, Boosh announced another acquisition. They purchased Pulse Kitchen Specialty Foods Ltd., which produces 100% plant-based, gluten-free cheese made from nuts, seeds, pulses, and other fine ingredients. The CEO of Boosh, Jim Pakulis, has made it known through many interviews that he sees acquisitions as a continuing method for growth.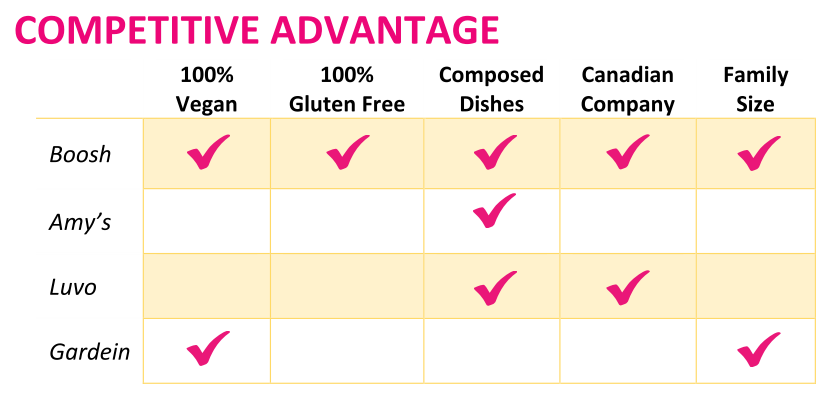 Expansion into the U.S.: In June, Boosh signed a contract with U.S.-based Thrive Natural Sales to represent Boosh's expansion into the U.S. grocery store market. Thrive specializes in representing high-quality natural, organic, and/or plant-based foods to both regional and national grocery stores throughout the U.S.
Management recently told us that they're near completion of the necessary paperwork to begin shipping frozen products into the U.S., and they've sent down their first shipment of sample products to Thrive, who will then start sending to select clients throughout the U.S.
E-commerce (home delivery): This is an essential piece of the puzzle. Boosh has signed a contract with ShopVejii.com to bring home delivery to the U.S. and Canada this fall. The owner of ShopVejii.com, Veji Holdings Inc., owns and operates a digital marketplace for plant-based and sustainable-living products.
Vejii Holdings is focused on providing its customers with easy access to thousands of vegan and plant-based products in one place. Vejii leverages technology interactions like smart lists, reorder features, subscription programs, and A.I.
In addition to its e-commerce and home delivery presence, Boosh has deals with high-profile retailers like Whole Foods, Safeway, IGA, Metro, Nature's Fare, and many more.
This is really the only plant-based food company that has this level of blue-sky expansion potential. Through a deeply experienced executive team and a savvy strategy of partnerships and acquisitions – along with a super-disciplined capital structure, which is key – Boosh has the rare combination of elements needed to build an explosive brand in a high-conviction category.