Tucker Carlson Calls Out Famous Liberals Who Urged Doxing, Assault, & Murder Of Covington MAGA Kids
Tyler Durden

January 22nd, 2019

Zero Hedge

Read by 4,260 people
This article was originally published by Tyler Durden at Zero Hedge
Tucker Carlson excoriated famous liberals and a few anti-Trump GOP who called for the harassment, assault and murder of a group of Kentucky high school students who were falsely accused of bigotry against a Native American man, Nathan Phillips, at a pro-life demonstration on the steps of the Lincoln Memorial.
Based on an out-of-context "staredown" between student Nick Sandmann and Phillips, high-profile liberals across Twitter went on a blitzkrieg of fake news over the weekend – falsely claiming that the Covington High School group harassed Phillips while chanting "build the wall" – which never happened.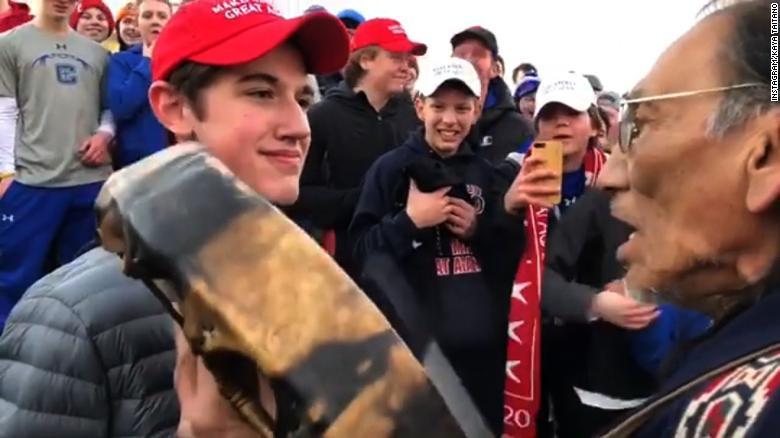 Once footage emerged of the entire incident, however, it became clear that the left had gotten it completely wrong; Phillips had approached the teens – many wearing MAGA hats, while a group of Black Israelites considered to be a hate group by the Anti-Defamation League hurled racial insults at the students.
After the truth emerged, famous liberals who were previously frothing at the mouth went on a mad scramble to delete their tweets full of hate, slander and disinformation. The internet never forgets, however, and neither does Tucker Carlson:
Bonus:
Click here to subscribe
: Join over one million monthly readers and receive breaking news, strategies, ideas and commentary.
Please Spread The Word And Share This Post
Author: Tyler Durden
Views: Read by 4,260 people
Date: January 22nd, 2019
Website: https://www.zerohedge.com/
Copyright Information: This content has been contributed to SHTFplan by a third-party or has been republished with permission from the author. Please contact the author directly for republishing information.